Dear Friends and Partners:
We had a great time ministering this week in two different churches.
On July 27-30 we ministered at Riverside church in Norman, OK and saw 25 people born again. On the last night we had 4 teenage young men come forward during the invitation to receive Christ.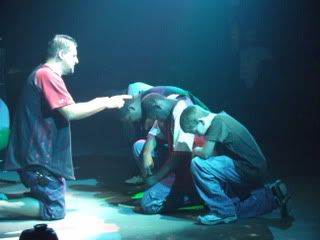 Jerry praying with 4 teenagers to be
born again in Norman, OK
On Aug 1-2 we ministered at Living Faith Church in Fayetteville, AR and saw 43 children come forward to be born again. Below are some pictures from this event.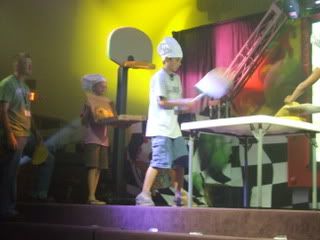 Pizza Flop Game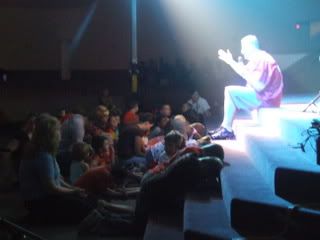 Jerry praying with 25 children in Fayetteville, AR.
Next week we will be ministering in Fairmont, WV & Silver spring, MD. Please keep us in your prayers as we travel Americas highways ministering to children and families.
God Bless You
Jerry
The Jubilee Gang
www.jubileegang.com
www.myspace.com/jubileegang
www.youtube.com/jubileegang