Dear Friends and Partners
We have has an awesome 3 weeks ministering in Bullhead City, AZ, Las Vegas, NV and Urbandale, IA. Between these three events we saw 99 people born again including a whole family in Urbandale, IA ( a
Father, Mother, son , and 2 nieces) that came forward together. I love to see whole families give their hearts to the Lord together.
Below are some pictures from these events

Jerry and a young man playing the
match it game in AZ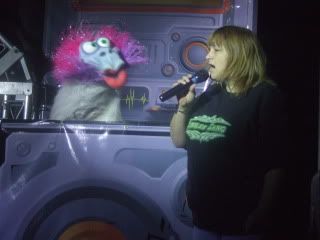 Candy & Wild Thing in Las Vegas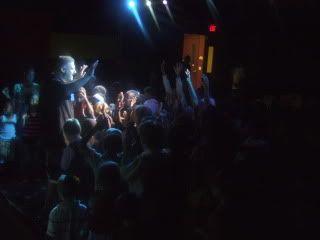 Jerry ministering in Las Vegas

Altar call in Urbandale, IA where a whole family
(Mom, Dad, son & 2 niece's )
came forward together to be born again!
Below is our schedule for the rest of the year.
AUGUST 2009
· 21-22 New Hope church Kids Camp: Centerville, OH
SEPTEMBER 2009
· 9-11 Strong Tower Ministries: Fredericksburg, VA
· 13-15 Dynamic Life Praise & Worship Center: Front Royal, VA
OCTOBER 2009
· 24th No Fear Night @ W.F.F.C. : Springfield, OH
· 31st A Place for Life: San Antonio, TX
God Bless You
Jerry Moyer
The Jubilee Gang
www.jubileegang.com
www.facebook.com/jubileegang
www.myspace.com/jubileegang
www.youtube.com/jubileegang