Dear friends and Partners:
We had an awesome 3 day event in Blackshear, GA at New Life Assembly of God. We saw 43 people born again during this event including several teens.
We will be ministering at London Church of the Nazarene on Aug. 8-10 and at Heritage International Christian Church in Radcliff, KY on Aug. 11.
Next week we will be in Park Hills, MO at Harvest Christian Centre on Aug. 13-15 and in Paul's Valley, OK at Higher Ground Church on Aug. 16-18 before driving to CT where we will be ministering at Cornerstone Church in Cheshire, CT on Aug 22-24
Below are some pictures from our event in Blackshear, GA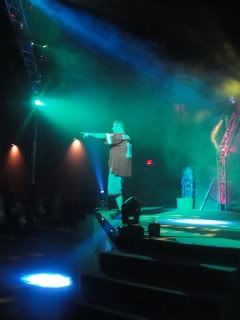 Jerry teaching the Power Verse put to a beat in Blackshear, GA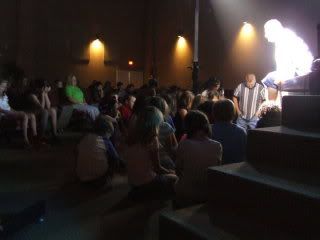 Jerry praying with around 30 people including
several teensto be born again in Blackshear, GA
God Bless You
Jerry Moyer
The Jubilee Gang
Website http:// www.jubileegang.com
FaceBook http://www.facebook.com/jubileegangministries
Twitter http:// www.twitter.com/jubileegang
MySpace http://www.myspace.com/jubileegang
YouTube http://www.youtube.com/jubileegang