Dear friends and partners:
We had an awesome week ministering at Church on the Rock in St. Peters, MO.
During this 4 day program we saw over 220 children respond to the invitation to be born again. There was around 400 people each evening in attendance.
Next week we will be ministering in Columbus, GA at Evangel Temple Assembly of God for 5 days then we will be driving to Norman, OK and Fayetteville, AR for the following week.
Below are some pictures from our event this week.

Jerry putting teaching the power verse to a beat.

Jerry & a young man demonstrating
the fruit of the Spirit.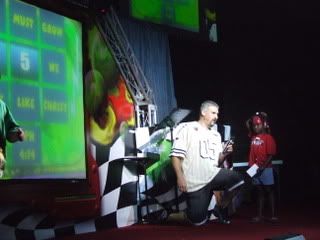 Jerry and a young lady playing
the match it game.

Jerry praying with 125 children the first night
to be born again.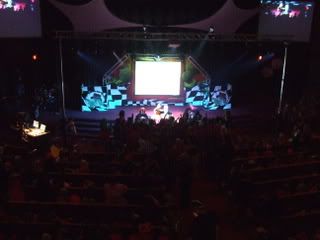 Jerry praying with children to be
born again the second night.
Please keep us in your prayers as we travel the country ministering to children and families.
God Bless You
Jerry & Candy
The Jubilee Gang
www.jubileegang.com
www.myspace.com/jubileegang
www.youtube.com/jubileegang