Dear Friends and Partners:
We had an awesome turn out for NO Fear Night 2009. The building was packed to capacity. Every seat in the house was filled, plus a bunch of kids on the floor down front and people standing everywhere possible including the hallway outside the auditorium.
We saw around 40 people come forward to be born again and many others raised their hands but did not come forward. Because of the size of the crowd it was nearly impossible for people to get out of their seats and come forward.
This morning we had a family service at Word of Faith Family Church in Springfield, OH and saw 8 more people come forward and give their lives to the Lord including 2 adults.
Next weekend we will be ministering at A Place for Life in San Antonio, TX on October 31st. http://www.placeforlife.org
Below are some pictures from No Fear Night 2009

Flying Bagel Game

Frog Flip Game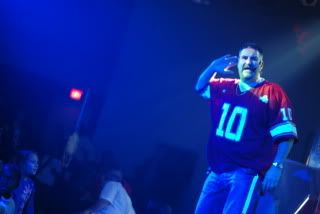 Jerry teaching the power verse put to a beat

Candy and Wild Thing

Young man praying during the altar call
at No Fear Night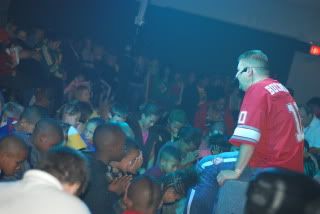 Alter call at No Fear Night where around
40 people were born again
Jerry Moyer
The Jubilee Gang
Website www.jubileegang.com
FaceBook www.facebook.com/jubileegang
Twitter www.twitter.com/jubileegang
YouTube www.youtube.com/jubileegang
MySpace www.myspace.com/jubileegang