Dear friends and partners:
We had an awesome week in Ellettsville, IN at Ellettsville 1st assembly of God.
We saw 29 children born again and many come forward to receive the call to ministry on the last night.
We will be in Fayetteville, AR next week at Christian Life Cathedral on June 16-18 at 9 AM each morning and a family service at 6:30PM on Friday June 18th
Below are a few pictures from our event in Ellettsville, IN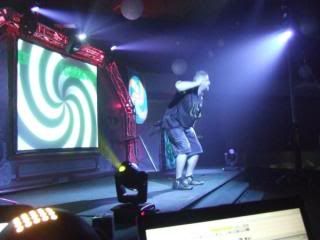 Jerry teaching the Power verse Put to a beat
Jerry praying with 20 children to be born again in
Ellettsville, IN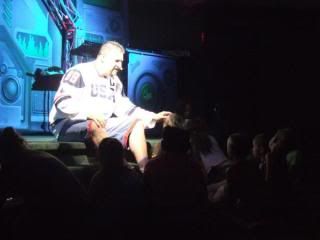 Jerry praying with children to be born again on the second
night in Ellettsville, IN 9 children were born again during this service.
Below is our summer schedule. If you are close to any of these events we would love to have you come.
JUNE 2010
9-11 Ellettsville 1st Assembly of God: Ellettsville, IN
· 16-18 Christian Life Cathedral: Fayetteville, AR
· 20-23 Sandtown United Methodist: Philadelphia, MS
· 24-26 Coopers Chapel United Methodist Church: Quitman, MS
· 28-30 Trinity Lighthouse Church: Denison, TX.
JULY 2010
· 2-3 Faith Triumphant Church: Portales, NM
· 5-8 NM District Church of The Nazarene Kids Camp: Captain, NM
· 12-16 Northern Missouri District AG Kids Camp
· 19-22 NY District Church of The Nazarene Kids Camp:Brooktondale, NY
· 25-27 Crosspointe: Dalton, GA
· 28-30 Yorkville Heights Church Columbus, MS
AUGUST 2010
· 4-6 New Life Assembly of God: Blackshear, GA
· 8-10 London Church of the Nazarene: London, OH
· 11 Heritage International Christian Church: Radcliff, KY
· 13-15 Harvest Christian Centre: Park Hills MO
· 16-18 Higher Ground Church Pauls Valley, OK
· 22-24 Cornerstone Church in Cheshire, CT
· 28 – 29 Fountain for Life: Toronto, Ontario, CA
· 30 – Sept. 1 First Assembly of God: Marcy, NY
God Bless You
Jerry Moyer
The Jubilee Gang
Web Site https://jubileegang.com
FaceBook http://www.facebook.com/jubileegang
Twitter http://www.twitter.com/jubileegang
Myspace http://www.myspace.com/jubileegang
YouTube http://www.youtube.com/jubileegang