Dear Friends and Partners:
I would like to take this time to invite you to a conference that Mark Harper Ministries is conducting at Living Word Christian Center in Minneapolis, MN on May 5-7.
I will be speaking at this conference along with Mark Harper, Jim Wideman, & John Tasch as the main Speakers.
If you are a children's minister or a pastor, I would highly encourage you to come or send your children's ministry staff & volenteers to this conference.
It will be an awesome time for Children's ministry leaders.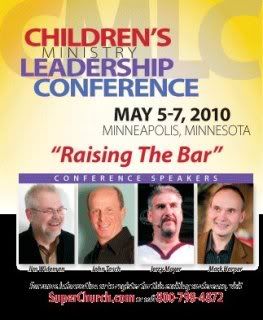 For more info on the conference call 1-800-798-4872
or check out the web site at www.superchurch.com
God Bless You
Jerry Moyer
The Jubilee Gang
Web Site www.jubileegang.com
FaceBook www.facebook.com/jubileegang
Twitter www.twitter.com/jubileegang
Myspace www.myspace.com/jubileegang
YouTube www.youtube.com/jubileegang