We conducted our last event for 2008 today in Sayreville, NJ, at Faith Fellowship. Around 2500 people were in attendance at this Christmas outreach event. We saw over 300 people come forward to be born again during this one day event.
After our ministry time was over each child received lunch and a $20.00 gift from the church. It was awesome to partner with Faith Fellowship to see so many lives touched during this Christmas season.
We have traveled over 36,000 miles this year, ministered in 37 different churches, and saw over 2000 people born again. God is Good!
Below are some pictures for our event is Sayreville, NJ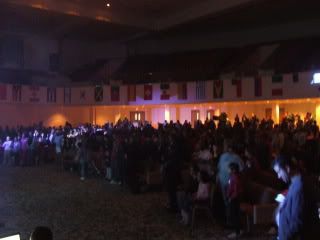 Crowd of around 2500 at Faith Fellowship
in Sayreville, NJ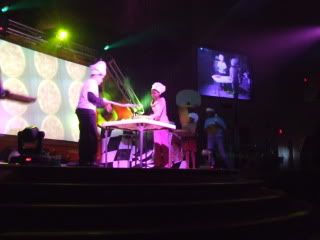 Pizza flop game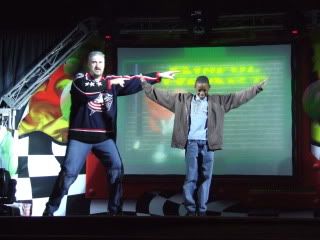 Jerry and a young man doing an object lesson at
Faith Fellowship in Sayreville, NJ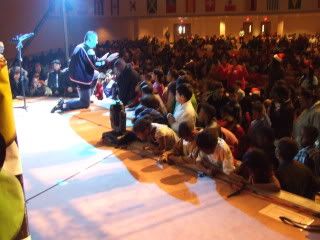 Jerry praying with over 300 people to be born again
at Faith Fellowship in Sayreville, NJ
We will be off the road until February when we minister at Kidfest in Ocean City, MD. on February 6-8.
Between 800 and 1000 children are expected to be in attendance at Kidfest this year. To register your church or find out more info about Kidfest click on the link below.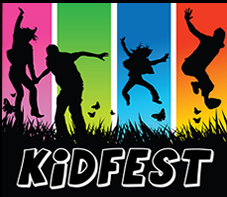 http://youth.cogdelmarva-dc.com/index.php?option=com_content&task=view&id=8&Itemid=16
We are now scheduling for 2009. If you are thinking about scheduling us next year contact us ASAP to reserve your date in our schedule. Our 2009 schedule is starting to take shape now and will be filling up over the next few months.
God Bless You,
Jerry & Candy Moyer
The Jubilee Gang
www.jubileegang.com
www.myspace.com/jubileegang
www.youtube.com/jubileegang