Dear Friends and Partners:
Over the last 2 weeks we ministered at 2 camps.
On July 12-15 we ministered at the North MO District AG kids camp where we saw 33 children born again, many live touched by God, and kids called to ministry. We saw an awesome outpouring of the Holy Spirit during the altar calls with many children seeking more of God and his plan for their lives
And on July 19-22 we ministered at the Upstate NY District Nazarene Kids Camp where we saw 20 children born again and many lives touched.
We saw The Holy Spirit move in a mighty way during the camps we ministered at this year.
We are ministering in Dalton, GA now (July 25-27) and will be ministering in Columbus, MS Wed. – Fri. (July 28-30) before we get to go home for a couple days. Then we head back to South GA where we will be ministering in Blackshear, GA at New Life AG on Aug. 4-6.
Below are some Pictures from our events the last 2 weeks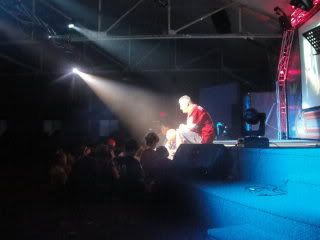 Jerry praying with children to be born again at the
North MO AG Kids Camp
Children seeking more of God at the
North MO AG Kids Camp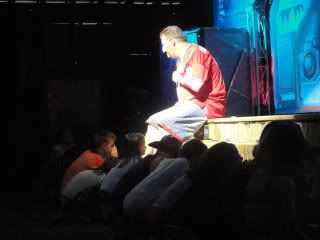 Jerry praying with children at the Upstate NY
Nazarene Kids Camp
God Bless You
Jerry Moyer
The Jubilee Gang
Web Site https://jubileegang.com
FaceBook http://www.facebook.com/jubileegang
Twitter http://www.twitter.com/jubileegang
Myspace http://www.myspace.com/jubileegang
YouTube http://www.youtube.com/jubileegang