Dear Friends and Partners:
We had an awesome weekend in Kansas City, KS ministering at Glad Tidings Assembly of God.The church bussed children in from the surrounding community and some under privileged communities. This was an awesome 3 day outreach event! During these 3 days in Kansas City we saw around 40 children born again.
We did a teacher training session on Saturday morning with around 20 children's workers present. It was a great time of encouragement and vision casting for all in attendance.
Next weekend we will be ministering at New Promise Church in Kirtland, OH. If you are in the area we would love for you to come!
Below are some pictures from our event this weekend in Kansas City, KS.

Our new stage.
This is the first event that we were able to use it.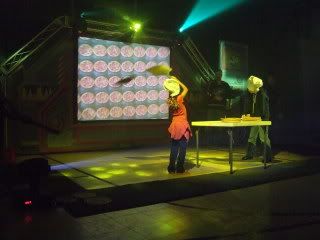 Pizza Flop Game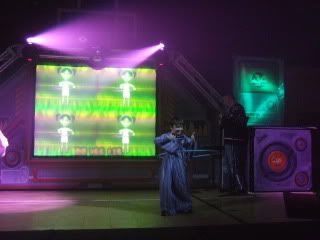 Biblical Hoola Hoop Game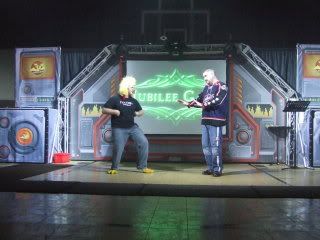 Jerry and a young man named Noah
doing the Chicken Skit.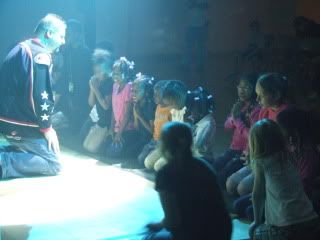 Jerry praying with children to be born again.
around 40 children received Jesus during
this 3 day event.
God Bless You
Jerry Moyer
The Jubilee Gang
www.jubileegang.com
www.myspace.com/jubileegang
www.youtube.com/jubileegang