Dear friends and partners:
We had a great 3 day event in Humble, TX.
We saw around 20 children come forward to be born again during the Sunday AM service.
Our event in Tyler, TX had to be canceled because of Hurricane Gustav.
We left TX at 8:00 PM on Sunday evening and got home around 8:00 PM Monday. We out ran the Hurricane and made it home safely.
We leave for North Street, MI on Friday where we will be ministering at Hillside Wesleyan Church Sat. & Sunday.
Next week we will be ministering at Collierville, TN on Sept. 10-12
Below are a few pics from our event in Humble, TX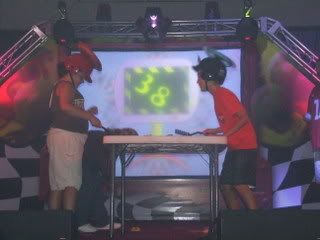 Breakfast food flip game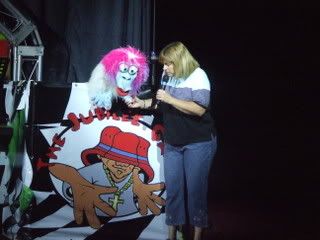 Candy praying with Wild Thing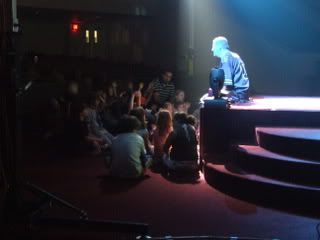 Jerry praying with children in Humble, TX
God Bless You
Jerry & Candy
The Jubilee Gang